Enter Item Number or Keyword to search our catalog: (?)
Welcome to Regent Products Corp.
Regent Products Corp
. is a leading Wholesale Supplier direct to Retail. We specialize in"Extreme Value" General Merchandise, Direct Imports, Seasonal categories, Impulse and Promotional merchandise. We stock over 4,000 items in more than twenty categories at many pricepoints including Dollar Store items and Name Brand Closeouts. Our customers around the world rely on us for "Exceptional Products and Value." We offer timely shipments and outstanding customer service. Plan a visit to our Corporate offices and showroom just minutes from Chicago's O'Hare Airport. Call 1-800-583-1002 or email
sal
es@regentproducts.com
Office hours are Monday-Friday 8:00am-5:30pm (Central Time)
No Residential Deliveries. You must have a State Sales Tax Number. Minimum order is $750.00
Place an order on-line Today!
Existing customers who created an on-line account
Click on the "Log-in" Button at the top

Select Option #2 "Existing Customer"

Log-in to your account with your email and password.

Click on any category on the left side panel to begin ordering.

Click on the "Add to Cart" button to add each item to your shopping cart.

New Customers create an on-line account. Follow these instructions.
Click on the "Log-in" button at the top.

Select Option #3 New Customer/Create an Account

and fill in all required information.

VALIDATE your account. Check your email and click on the link to

VALIDATE

your account.

To place an order, click on the Customer Log-in button at the top

Select Option #2 (Existing Customer)

Enter your email address and password.

Click on any category on the left side and place items in your shopping cart.

Remember to click on the "Add to Cart" after selecting each item.
Thanksgiving Holiday Hours
Our Offices and Warehouse will be
closed on Thursday and Friday November 27 & 28th
in observance of the Thanksgiving Holiday. We will resume business hours on Monday, December 1st. Enjoy the Holiday with your Family and Friends.
All orders shipping out within 24-48 hours to meet Holiday demand.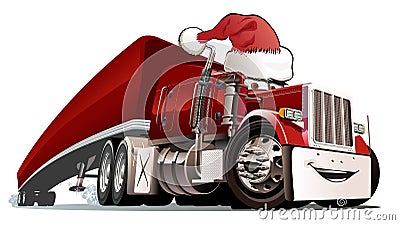 Last Minute Christmas, Servingware, Bakeware, Aluminum Pans, Gift Wrap, Bags, Bows, Stockings, Hats, Novelties, Toys, Snack, Food, Candy.
EVERYTHING ships out immediately
. Call, email or place your orders on line. Just log-in and get going. Check out all of our Closeouts and Christmas categories to make sure your shelves are full this Holiday season.
Next Midwest Market Days Show is December 8th. & 9th. Register on-line today...
All retail buyers are welcome to attend. Find out why Buyers love our comfortable and concise buying atmosphere. View thousands of General Merchandise items convenientlly under one roof. Located just 10 minutes from Chicago's O'Hare Airport, we are one of the host buildings with nearly 50 vendors on display. We offer "FREE" shuttle service between other buildings and hotels plus, offer complimentary continental breakfast and lunch. Call us today to make an appointment and change your buying experience. To register and for hotel and show information go to www.midwestmarketdays.com
2014 Inventory, Holiday Shipping Schedule/Warehouse Hours
Our warehouse will be
closed for Inventory
this year December 18th - 26th. The last date to place an order for pick up or delivery will be Monday, December 15th. If an order is placed after December 15th, it will not be available for pickup or shipping until Monday, December 29th. If an order is placed prior to December 15th, it will be available for pickup and shipping during inventory.
Can't make it t
o Chicago? No problem...Skype!
We can bring our entire showroom to your laptop or desktop with a click of the mouse. Need a Skype account? Click here to set up a "FREE" Skype account in minutes Log on to
www.skype.com
and see how easy it is to set up an account Then call your salesperson and set-up an appointment to Skype with us today.
We've gone Social...
"

Like" our Facebook Page and receive notifications of trade show events, new product arrivals and connect with other customers just like you. Join our network on LinkedIn and check out our company video on YouTube to see what products & services we offer to our customers.
Print out Order forms.
Use these order forms to place an order for the following categories or order on-line

.